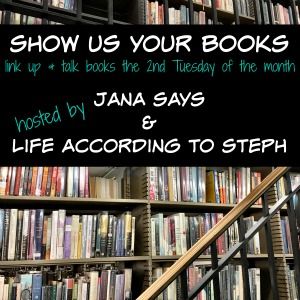 Read...
If I Stay - Gayle Forman **1/2
I really wanted to love this, but there were some parts that were so cheesy I would cringe. And I found myself disliking Mia pretty often. Also, at first, the references to Oregon were cool, but eventually they got to be really annoying because they were so over the top or stereotypical (i.e. "We had steaks and tofu pups, this being Oregon." I've never had a tofu pup and don't plan to). I am also a big crier in books and this didn't make me cry once. I just never got invested. Maybe it's because I saw the movie already when it came out?
+1 for Erin's Book Challenge - set in my state (25 points)
Winter Storms - Elin Hilderbrand *
I wasn't going to read this (since I didn't like the first two), but I had it from the library and basically decided to hate-read it. I found Ava slightly less annoying this time, but this still managed to be my least favorite of the series. I felt like the purpose of this book was to give every single character a shiny happy ending and I thought that was boring. I didn't notice it in the other two books, but in this one, the writing was so undescriptive. (Example: "He did this." "She went there." Basically just saying what happened, and then dialogue.) I did think it was nice that Elin name-dropped a couple of other authors in her genre (a character was reading Jane Green and another author). And then she name dropped her own book and I had to roll my eyes at that.
Small Great Things - Jodi Picoult *****
I just love JP. I was worried when I saw reviews calling the ending unrealistic or over the top, but I enjoyed it. Picoult has been my favorite author for years, and her endings are always big. I love that she tackles tough topics. If you read this, make sure to read the author's note at the end.
+1 for Erin's Book Challenge - favorite author (20 points)
Wonder - R.J. Palacio *****
I absolutely loved the message of this book--to be kind to everyone, no matter how different we all are. I had tears of sadness and of joy in my eyes at different times in this book. It was just so cute.
+1 for Erin's Book Challenge - starts with 'w' (10 points)
Rain Reign - Ann M. Martin ****
I did not expect this book to be so heavy! It was really hard to read at times (emotionally). But Rose was such a heartwarming narrator.
+1 for Erin's Book Challenge - homonym in the title (20 points)
All The Light We Cannot See - Anthony Doerr ****
This was a beautiful story, and so well written. I loved how the different stories were woven together, and in a lot of cases, unexpectedly. I don't think I was in the right mindset for it when I was reading it, or I was just too distracted, so I kept having to reread passages and I wasn't absorbing it well. In other circumstances, I may have rated it five stars.
+1 for Erin's Book Challenge - six-word title (10 points)
Difficult Women - Roxane Gay *****
This was my first Roxane Gay read and it won't be my last! Her writing is incredible. The short stories range between two minutes and thirty-five minutes (at least, based on my Kindle's analysis of my reading speed) and they're all different but have many similar themes.
Goodnight, Beautiful - Dorothy Koomson *****
I loved the character development. The points of view varied and it switched between past and present, so you got to know the characters bit by bit. I loved that the characters and relationships between characters were so complex. I'm also glad it ended the way it did. (Also, my feminist self is always glad to see a love triangle where it isn't simply, "this woman is a major bitch and this woman is great" and also to see a woman who doesn't need a man to be happy.) (Guys, I think this is my very first book that I've blogged about that I haven't seen in anyone else's posts. Probably because this was one of the three oldest books on my TBR, added in 2011. No idea where I heard about it, since I didn't read blogs then!)
The Time Traveler's Wife - Audrey Niffenegger ***
I have some complicated feelings on this one. For one, the first portion of the book (quarter? third? I don't recall) creeeeeped me out. It was supposed to be romantic, I think...but I found it creepy. And the creepiness came back later for short visits. The writing was good, and I enjoyed reading it during the non-creepy parts (and after I tried thinking the time travel thing to death (it's really confusing to think about the past/present/future all happening at once etc...once I stopped trying to comprehend it it was more enjoyable)).
+1 for Erin's Book Challenge - time travel (35 points)
Britt-Marie Was Here - Fredrik Backman ***
I thought this was a very cute story. The last 40ish percent wasn't as good as the first 60, and the last 10ish was pretty boring.
+1 for Erin's Book Challenge - green cover (15 points)
Dark Matter - Blake Crouch *****
This book grabbed my attention from the first page. It was suspenseful, fast-paced, and full of twists.
Erin's Book Challenge progress...
10/10 books
200/200 points
See my
full list here
and my
Goodreads shelf for the challenge here
.
I'm done! I can't decide if I'm going to do the bonus round or not. I go back and forth constantly. You'd think this is a life or death decision based on how indecisive I'm being...
Currently reading...
The Girl Before - J.P. Delaney
Next up...
In no particular order, I intend to read a mix of books I own (they're accumulating quickly--I've never had this problem before!), popular books that are going to become movies soon (because books are always better!), and the oldest books on my TBR (from 2011) since I seem to always add more and then read the newly added ones first. If I still want to read a book more than five years later, I figure it's about time I read it.
Owned:
The Butterfly Garden, Me & Earl & The Dying Girl, The Mutual Admiration Society, Only the Truth, Sisters One, Two, Three, Water for Elephants
(I've owned the Kindle version forever, started it like five years ago and abandoned it; I don't think it's actually on my TBR, but I own it and feel the need to read it--yes, I have seen the movie),
What She Knew, Everything We Keep, The Odds of Loving Grover Cleveland, Can You Keep A Secret?, Let Me Explain
Soon-to-be movies:
Everything, Everything & Before I Fall
(Really thought there were more of these...)
Oldest on my TBR:
The Secret Life of CeeCee Wilkes
&
The Things We Do For Love